Dry lips can be occurred due to summers and extreme winters as well. Dry lips sometimes get cracked and blood takes out from the lips. Lip balms serves as butters is to protect the lips. They contains a moisturizing ingredient like petroleum jelly, shea butter which prevents water loss in lips and some wax is also added to lip balms to get it stick to the lips. You can take good care of your lips by applying the soothing lip balms on the lips. You can pick a different lip balm according to your skin type, preference and gender.lip balm gives hydration to your lips and you can use it as a daily essential product for yourself. Lip balm moisturizes your lips and the SPF protection will give a shining and soothing effect to your lips.
Benefits of a lip balm
Moisturized Lips-Dry lips look thinner and damaged. When we moisturize our lips with a lip balm it will give you youthful and pouted lips.
New skin cells protection-if you are applying lip balm at night will keep your lips moisturized and flushing out toxins  and your lips new skin cells will be protected.
Protect your lip skin from bleeding– Lip balm will heal your chapped lips and gives them hydration they won't start flaking to the point where they start bleeding. So lip balm will heal your lips and prevent you from going through the pain in lips and bleeding.
Lip balm is a beauty essential you must add in your daily skin care routine
Best Lip Balms for dry Lips
1. Lakme Lip Love Cherry
Lakme lip balm is perfect for dry lips problem. It is made up with cherry flavour and will provide UVA and UVB protectionand makes your lips healthy and mositurized. It is quite handy and easy to apply  it has SPF 15 which will protect your Lip skin  from harmful sun rays.
2. Maybelline Baby Lips-
If you are looking for something exclusive for your lip care try Maybelline Baby Lips. It is a natural Lip balm which protects your lip skin and provides hydration to them. it provides a long lasting and matte finish . it has nice fruit smell it comes in light pink cherry and berry colour.
3. Sugar Tipsy Lip balm
If you are looking for a non sticky lip balm you can pick Sugar Tipsy lip balm . it is made up with organic sugar and beeswax  which will moisturize your lips. It has sweet flavour and best for dry lips. It come s in different exciting flavours strawberry, coffee, pinacolada, mango.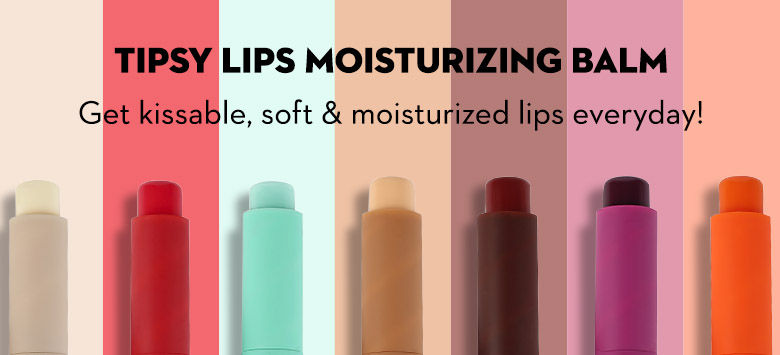 4. Himalaya litchi shine Lip care balm
Himalaya litchi shine lip care balm will provide you soft lips and hydrating skin of Lips. This lip balm has salicylic acid which protects your lips and will provide you long lasting effect. It is effective for all skin types.
5. Biotique Bio fruit whitening Lip balm
Biotique Bio fruit whitening Lip balm will lighten your lip skin tone and give hem naturally fair colour. It will heal your chapped lips and lighten the skin tone. it will provide you fresh lips whole day.it will provide you younger and smoother lips.